Community: Rainbow Dash 2017
this is a guaranteed awesome. day in the making.
Barnsley Hospital Charity run some incredible charity events to raise money for their hospital. As their creative sponsor, we help bring their ideas for marketing and advertising to life, which is always fun to work on.

This year, the charity were keen to soft launch the new branding that we are working on for them across their main events, injecting the new charity mission statement 'MAKING A DIFFERENCE IN STYLE' across their content. This statement encouraged the events planners, volunteers and participants to enjoy and have fun whilst raising money for the local community.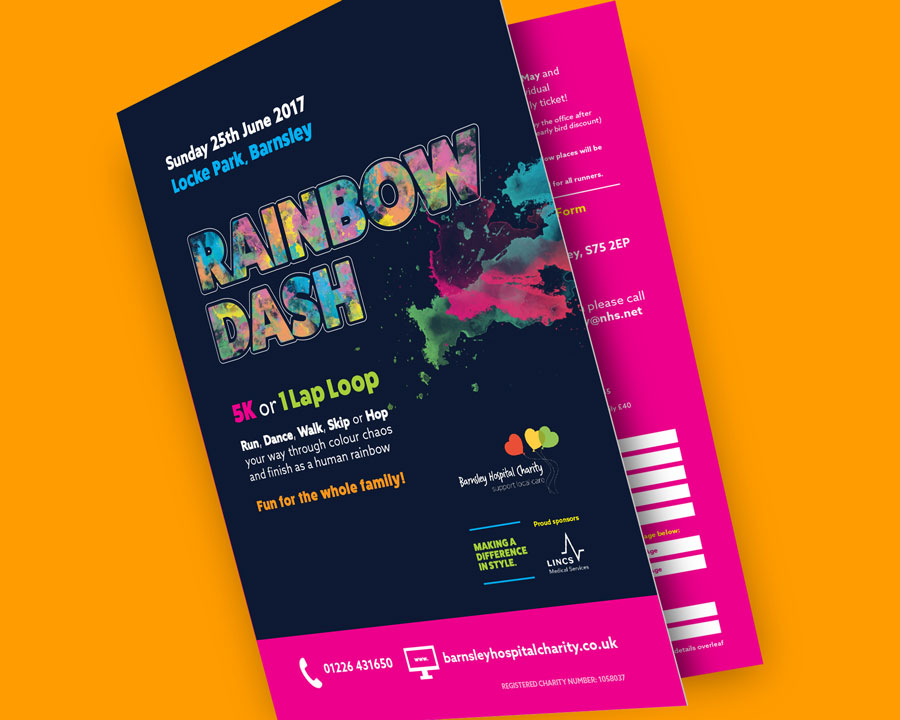 Like last year, we were on board to shoot this year's event marketing video which was good fun once again.

We had some great volunteers along to help capture the content for the video - having planned a story board in the studio pre-shoot, it was amazing to see how well everyone helped bring each idea to life. And yes, we also loved filming in super slo-mo!


For any of you awesome. folk wanting to find out more about the event, support or take part, please visit: http://www.barnsleyhospitalcharity.co.uk/rainbow-dash/