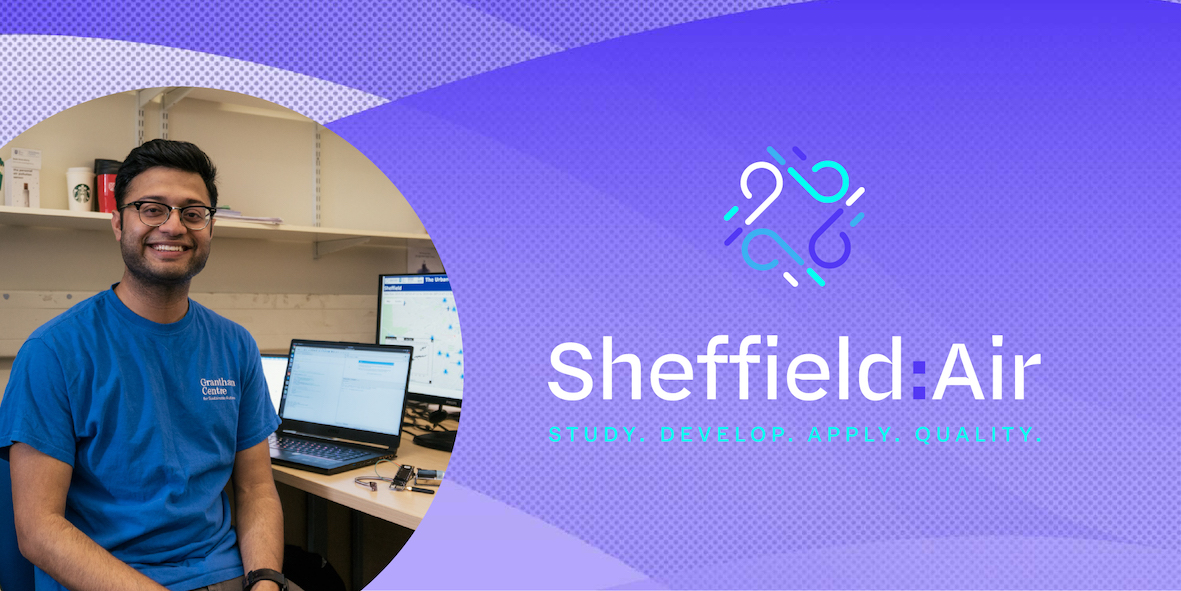 We had a great time working on the new website for Sheffield:Air.

A world-class team of interdisciplinary scientists based at the University of Sheffield, they're addressing some of the biggest local, national and international air pollution problems. The new website and brand are a way for them to connect with both the public and academic communities and share some of their findings around air quality issues.

We really believe in the work that they do, and it was fantastic to get to know some of the team. We recently sat down with Rohit Chakraborty, a PhD researcher who helped launched Sheffield:Air, to chat about the project, the importance of their work and more.


Hello Rohit! Can you tell us how Sheffield:Air came about?
I'm a PhD researcher at the University of Sheffield working on air quality, monitoring and modelling, based on low-cost devices. I'm working to improve air quality in the city, which has led to working closely with citizens — I want to begin bridging the gap that exists between academia and the general public when it comes to these issues.
We decided to establish a diverse research group (helped by the members of Urban Flows Observatory - Co-lead by Martin Mayfield, and other members Steve Jubb and Said Munir who were all equally enthusiastic and took part in setting the group up.) that could communicate different aspects of air quality — not just monitoring and modelling but also exploring the social drivers behind the rising air pollution. After speaking to different lecturers, professors and researchers across the university we established this air pollution-related research group — Sheffield:Air. I would also like to thank personally Professor Peter Styring, Professor Lyudmila Mihaylova and Dr. Maria Val Martin for agreeing to lead the group and everyone else to be part of it.
We now have 30 members who meet every month, do presentations, research ideas, and further down the line we have plans to produce blog posts and write grant proposals for funding.
Why did you decide to create a digital presence?
Air Pollution is a social problem and I believe the research around air quality issues should be centred around human health. For years academics have done some fantastic work around fancy stuff like monitoring, modelling, calibration — but there's agap where the research isn't connecting to what real people require. The work stays in academia, in papers; it doesn't get implemented in a way that could make a genuine difference to people's lives.
For example, if someone wants to travel from their home to a shopping centre; or take their children to school in the morning. They'd want to know which is the best route — which busy areas to avoid during rush hours where the air quality will be poor. It seems like small information to have, but it matters. It's the space where academia can be utilised to save people's lives — people with lung problems or asthma need to be especially aware of the quality of air they're exposed to. Which is why we need a digital presence — to connect with them.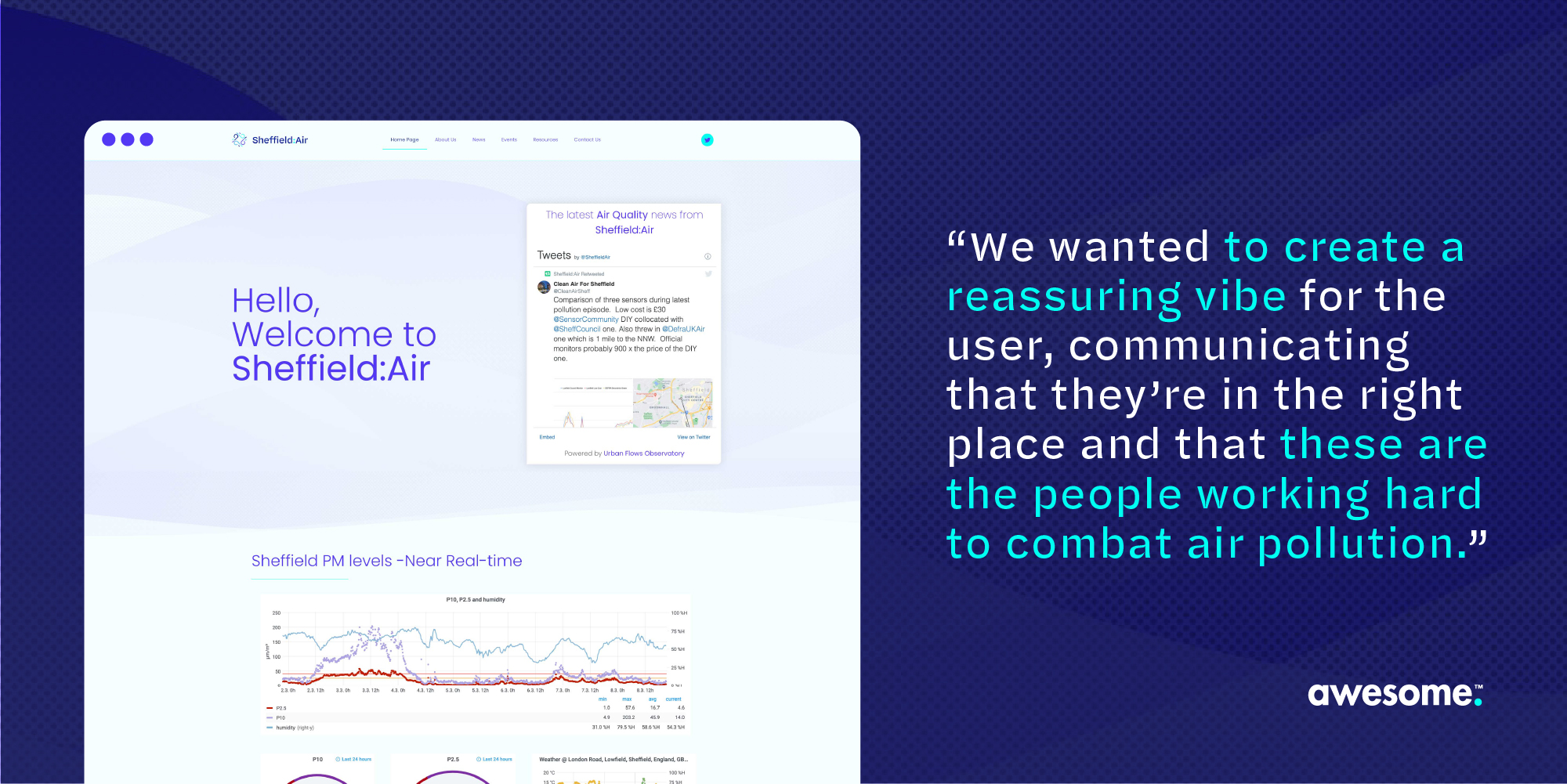 What was it like working with awesome.?
I think it all looks really nice. They built everything from scratch — the design, the logos, the graphics, the website. They were really interested in our opinions and took all of our information and feedback on board.
The website is easy to use, it's not over-crowded and the information is well presented. It's really important for the people accessing it to be able to understand the information — to get a clear overview of the air quality in Sheffield right now.
What's the future for Sheffield:Air?
We'd like Sheffield to become the leading centre for studying air quality in the UK — and Sheffield:Air to become the leading educational group on the topic. There are a lot of spaces we want to examine, like the air quality around hospitals and schools and the steps we can put in place to improve it.
I'd also like to do more research on the inequality around air pollution too. That's my immediate vision, but it's just the beginning.
Check out Sheffield:Air's brand new website here. Do you have an awesome idea or project in mind? Get in touch and we'll try and make it happen.