Say a big hello to Jack, our designer!
Say a big hello to Jack, our designer!
Jack joined us in April as part of our creative team, working across brand & digital projects, while rocking a cool moustache from time-to-time. Jack's experience in brand & digital design means that he can work across a range of exciting projects and ensure the awesome. stamp of approval is always present.

what do you do at awesome.?

I make things look pretty for people that sort of thing matters to!
what made you choose this skill/career?
Combining my love for helping people with my flair for design was a no brainer really… but I originally wanted to be a train driver.
what are you currently working on?
Rebranding for some interesting local initiatives… and the new awesome. site (coming soon®)
what things have you seen recently that you thought were awesome.?
Argentinian studio Basement's new site is everything.
you meet your other version from the multiverse - what do you do and what are you like (explain)?
I'd like to think they actually found the time to learn an instrument. We start a band and make it big then I get Dan to design all our record sleeves.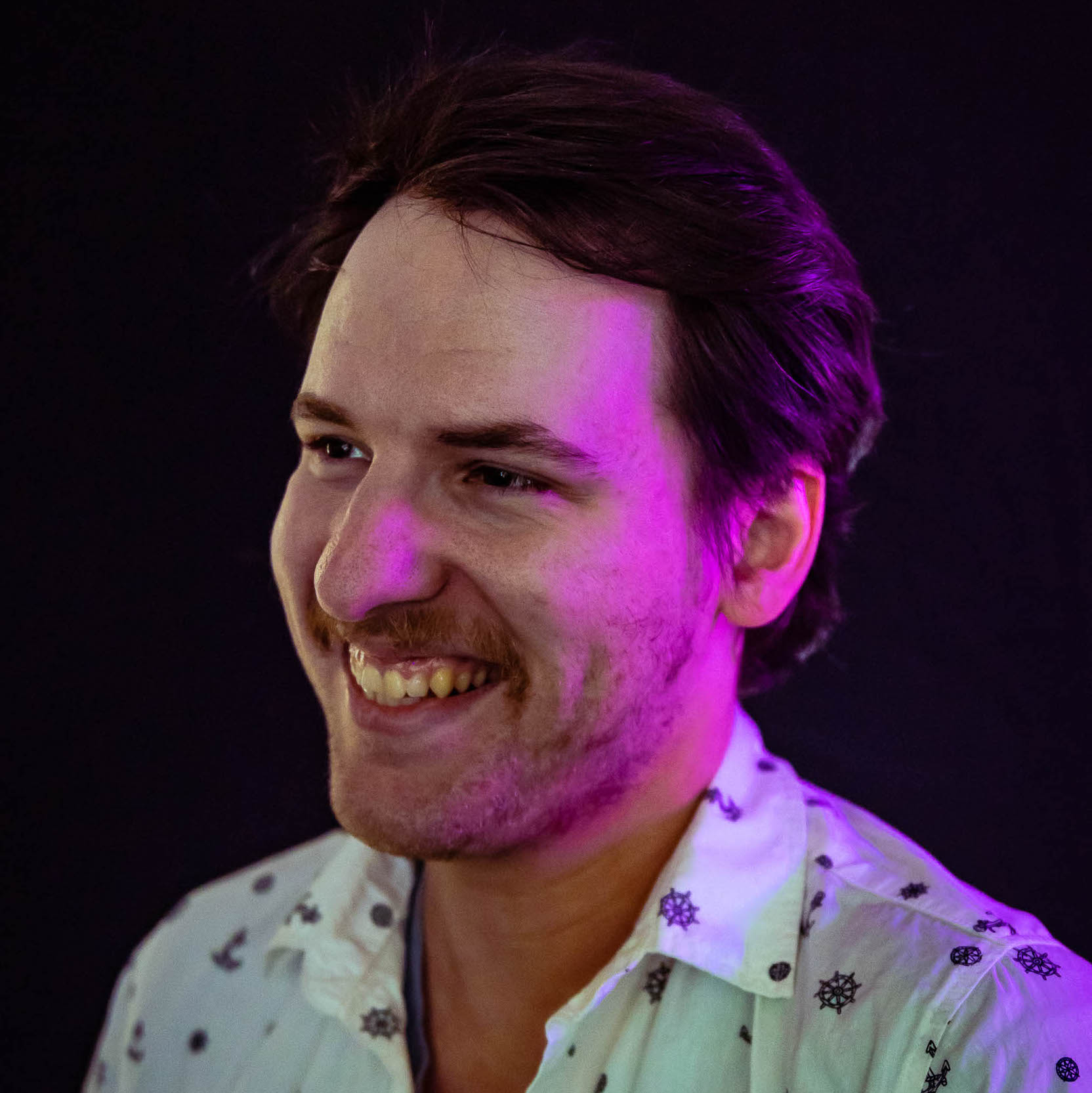 sum up the awesome. life and what you love about working here

Everybody here doesn't just care about the projects but the people they will end up affecting. It's a breath of fresh air from other fast-paced agencies I've worked with.
what's your go to work-song?
Black Coffee by Black Flag
is there anything you're looking forward to doing/achieving at awesome.?
More. Cool. Stuff.
highlight moment at awesome. so far?
Any design sprint.