overview
Having gained successful business opportunities and built a steady positive reputation in the Social Media sector, Dumb Fox Media was starting to take flight relatively well as a start-up business since forming in 2017.

Run by the owner and social media creator Hollie, she had shown a great style for the work that DFM would provide their fashion, lifestyle and beauty clients across the globe, and was looking to add a brand identity and website that would unite the vision, values and style of her company. custom logo design
We provided Hollie with a new logo design that would place her business in an attractive position within her market, to appear as a classy, elegant and high value business, all of which DFM aspired to be. We created a custom logo mark that was inspired by the Chakra marque - symbolising listening and communication, of which was a piece of jewellery that Hollie had worn for many years - and linking to the 'Fox' wording within the logo, that added dynamism within DFM's identity when used. In Hollie's own words, "you've absolutely nailed the fox logo" - this is all we strive to do after all!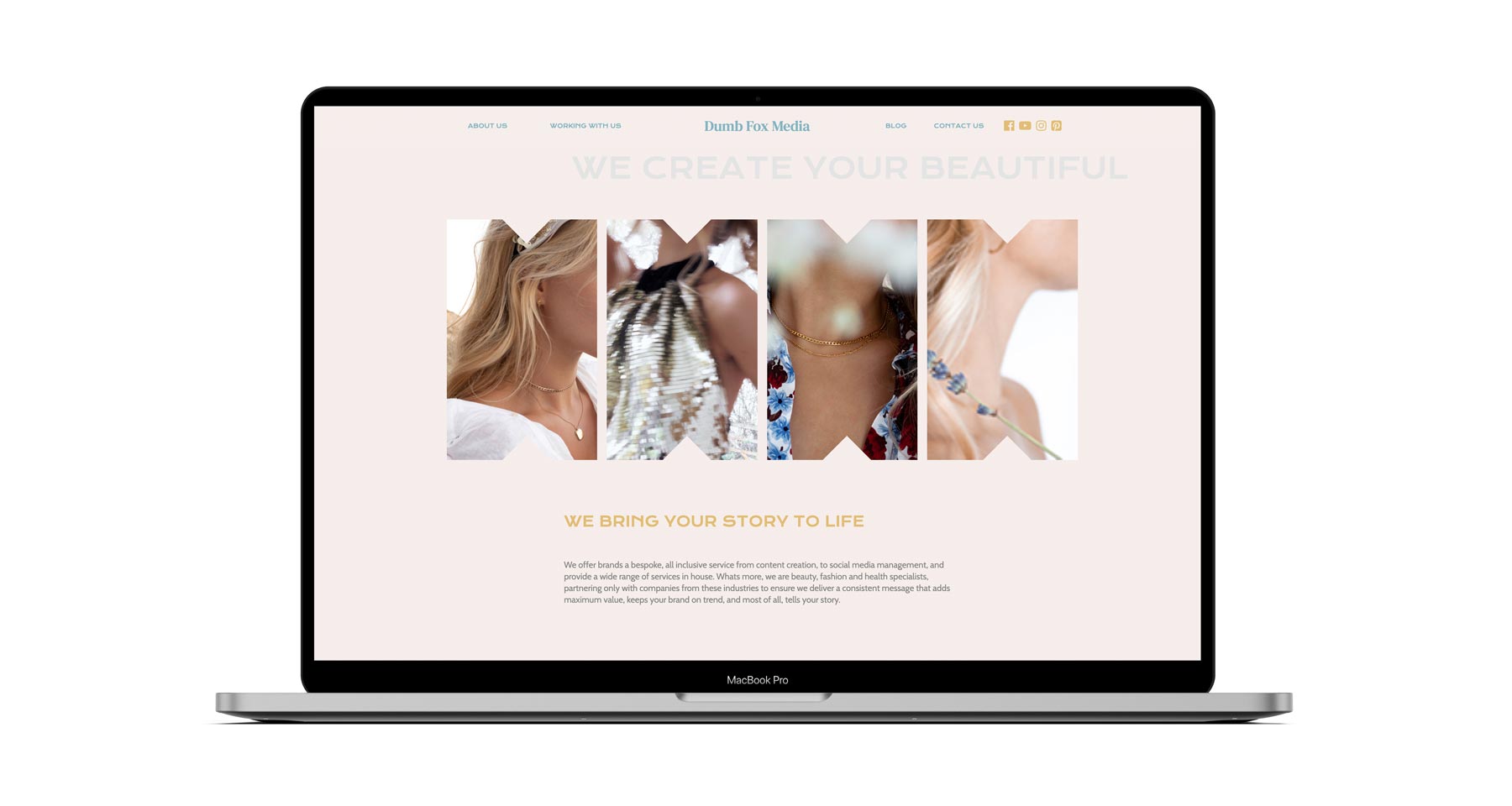 custom website design and build.
Following on from the logo design, we developed a design a style and colour palette that would be translated into custom built website for DFM to communicate their business and brand to their audience and help grow sales enquiries. Hollie only utilised DFM's social accounts to gain business, however understood that a website would not only improve the business presence, but make the opportunity for their audience to connect and enquire about working with DFM.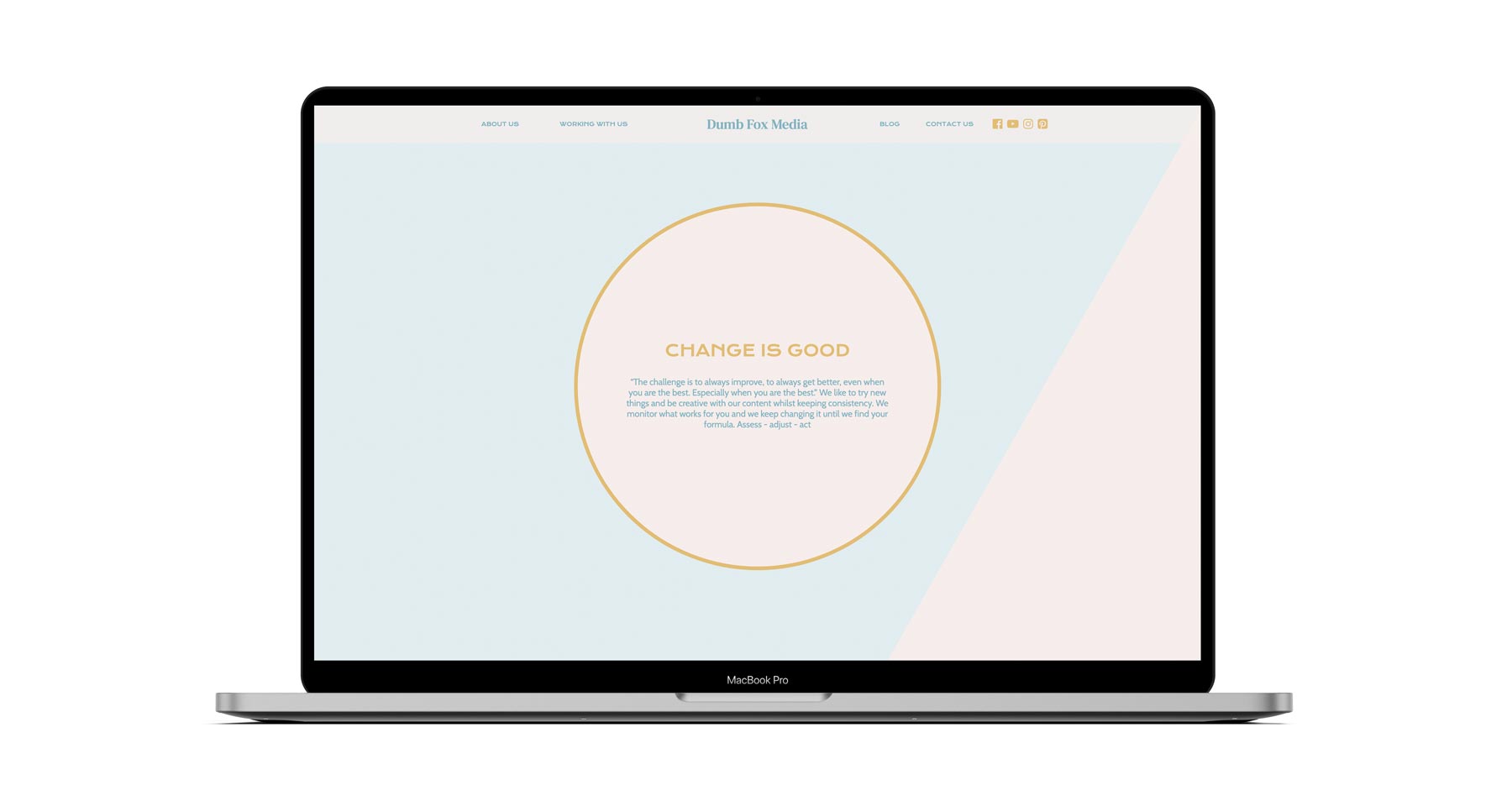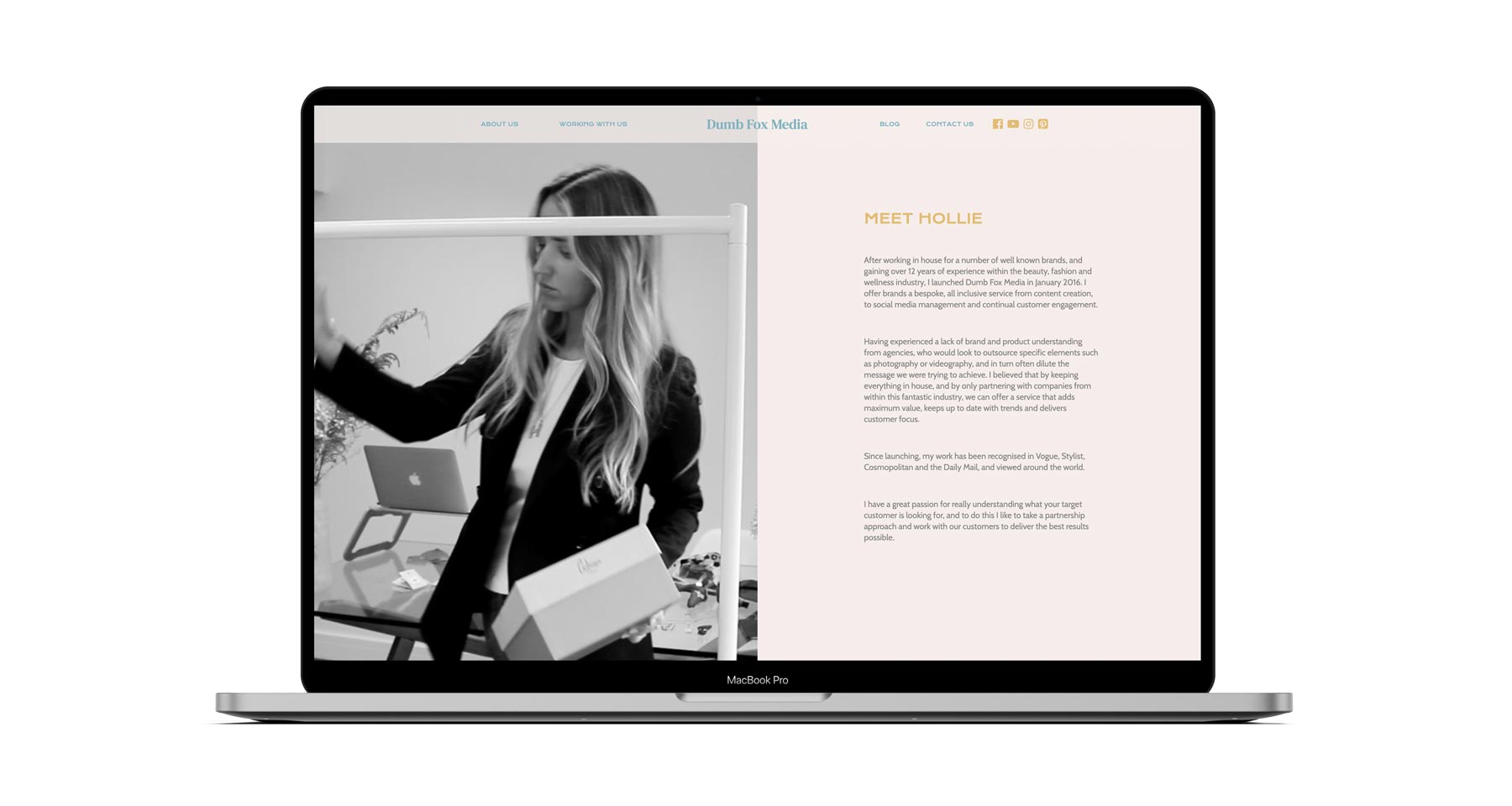 We designed and built DFM's new website fully custom which is powered by our own CMS and CRM platform. We created custom pages and templates to allow DFM's to grow with them as their business grew in success.
The website was built up with service pages that communicated the offering, an effortless managed blog section to keep DFM's visitors up to date with the work being produced, and a spread of brand values and information to ensure that the essence of what DFM is all about was present at all times.
As the work done by DFM is social focussed, we integrated their Instagram feed into their footer so that their latest posts would always be present and visible to their audience, giving them a taste of what they could have for themselves.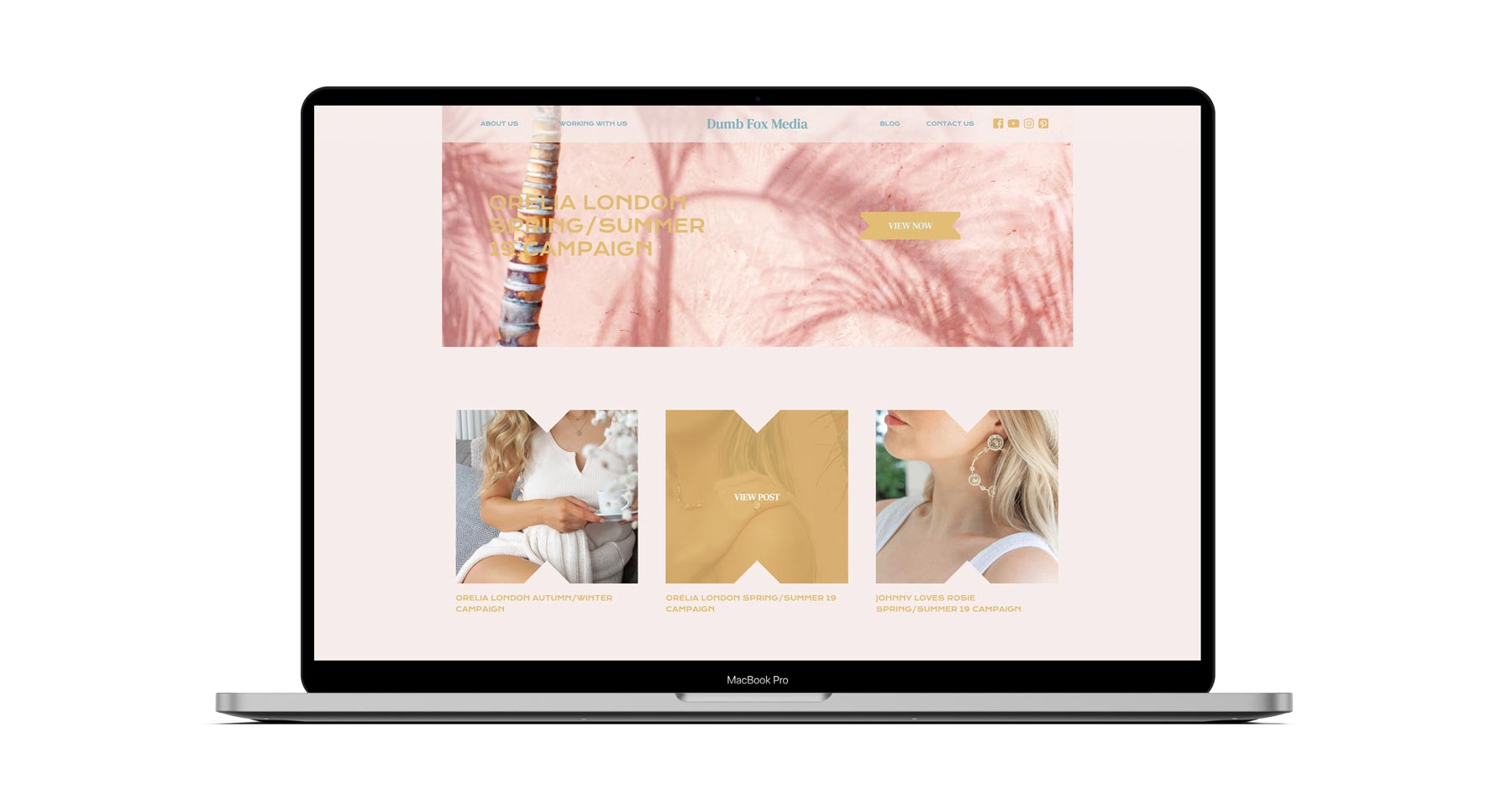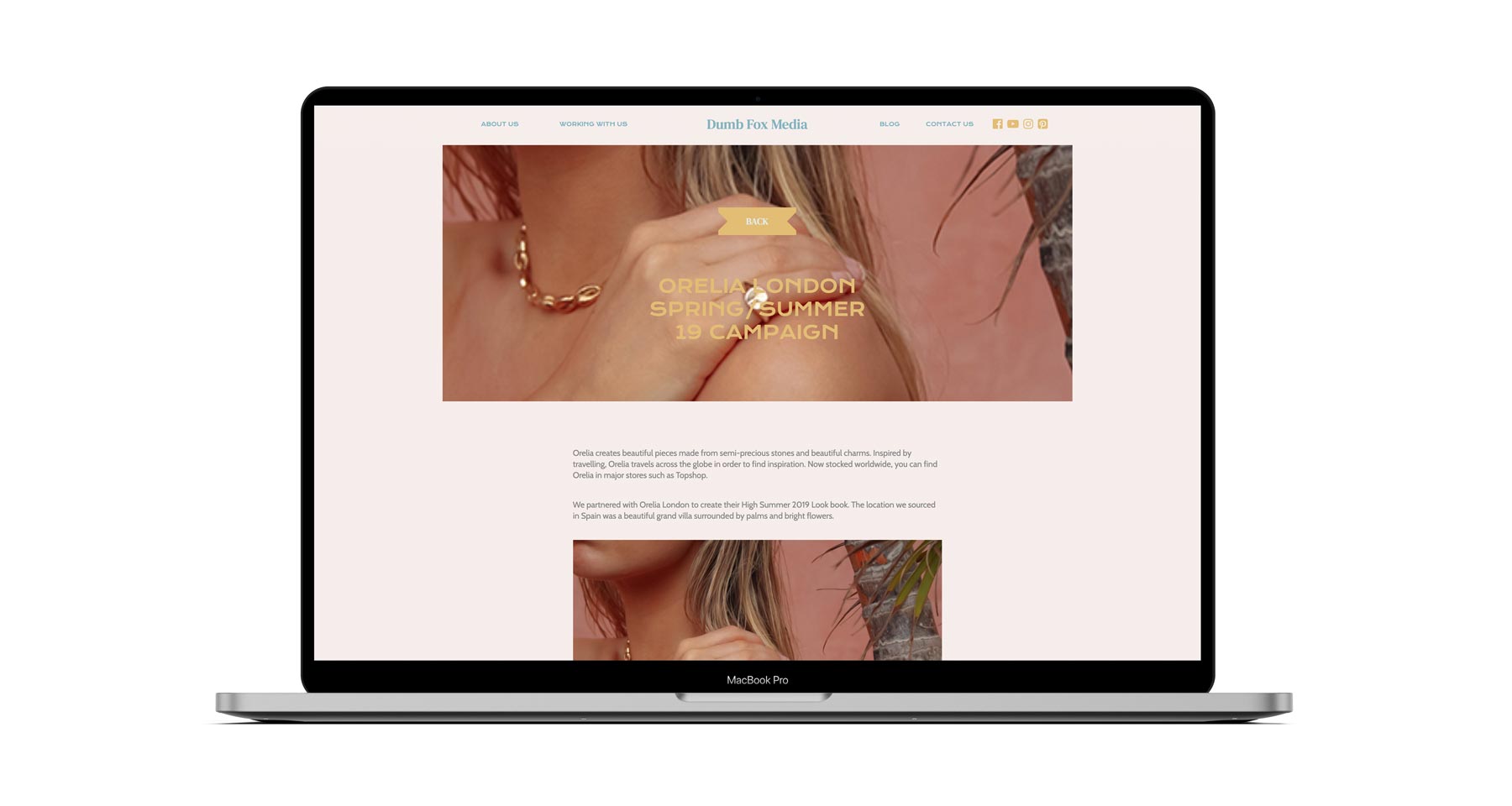 Hollie was extremely happy with the results that we produced for her across her new logo mark and website. We were thrilled to hear that they were receiving enquiries and great feedback form the new additions to their brand that we had produced. You can take a look at the Dumb Fox Media website and find our more about Hollie's business over at the Dumb Fox Media website.