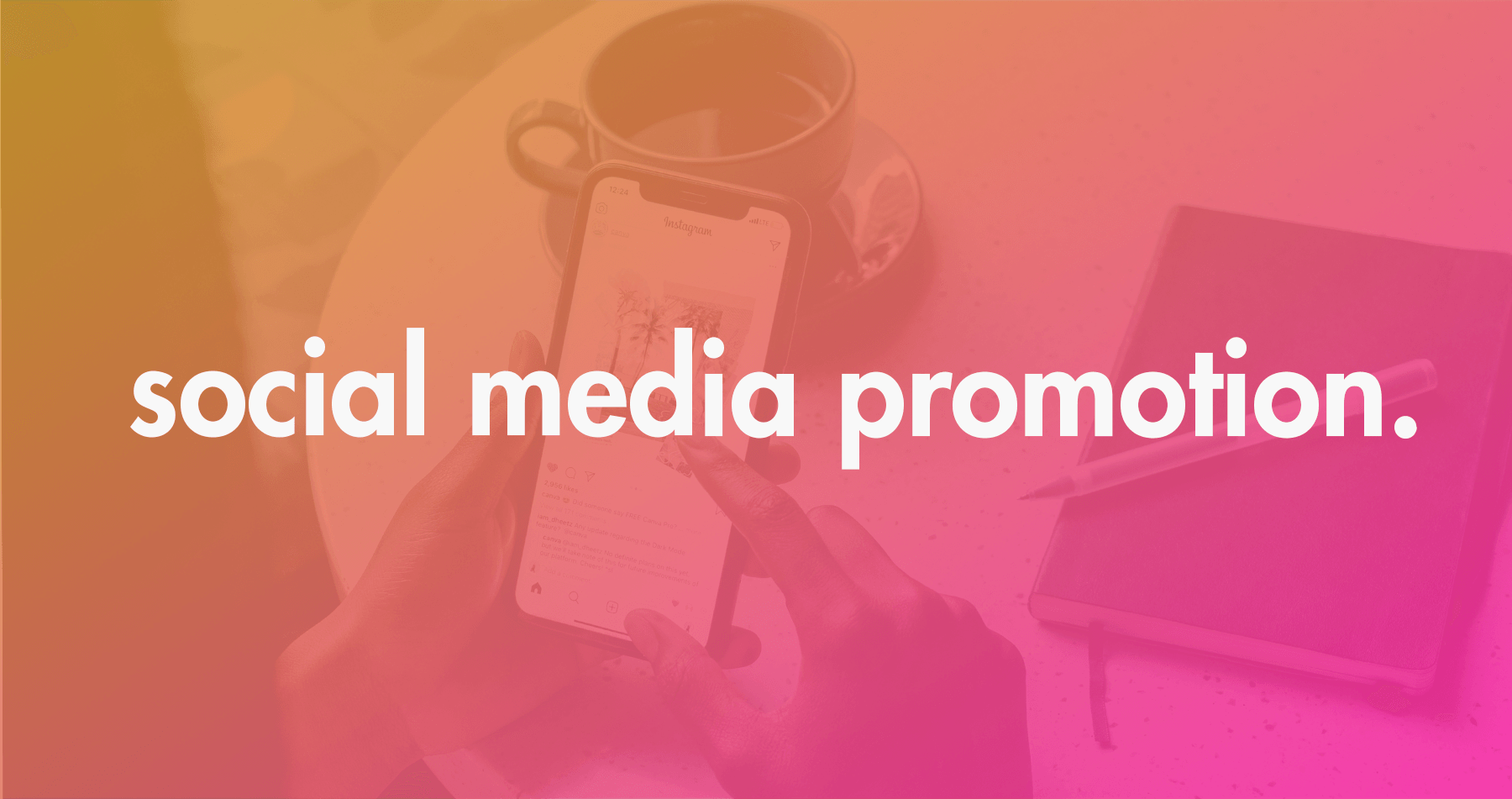 Social media is one of the most powerful communication channels for an organisation. It is used by nearly all small businesses in 2020 (regardless of industry) and therefore highly competitive.

You must differentiate your social media strategy to stand out and get noticed. Purposeful content encourages user engagement and is key for boosting followers, as well as getting your message out to a wider audience.

We have created a list of 8 free tools that will help you promote your small business on social media in 2020. These tools have been chosen as they are user-friendly and relevant in an ever-changing digital landscape.

1.Unsplash

Taking your own photos for social media is always the preferred option, they provide a unique insight into your brand and let you tell its story. However, this is time-consuming and may be unfeasible during COVID-19. Unsplash is an image library where you can find high-quality photos for your social media posts.

All you need to do is type in a keyword and choose from the results, no credit card required. The photos uploaded to Unsplash are royalty-free, which means the photographer has kindly allowed them to be used for any purpose without asking for credit.


2. Pexels

Videos should be an important part of your social media strategy as usage among consumers is higher than ever. Like with photos, creating this content yourself or hiring a videographer to produce the film is the best option, but when you cannot do this, Pexels is a good alternative.

Pexels is another huge image library, but it also has stock videos which are licensed under Creative Commons CC0. They are free to use in your social media marketing without requiring attribution.


3. Canva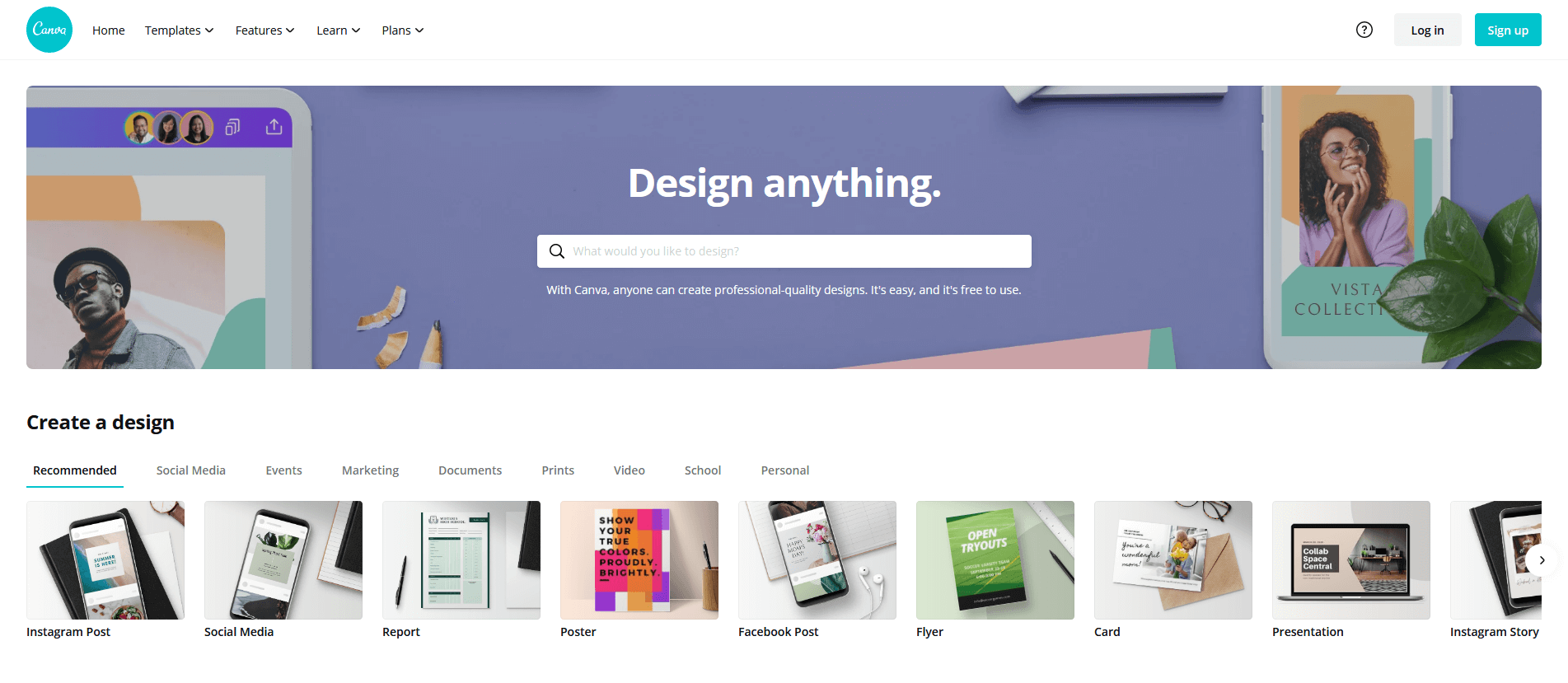 There are many free visual content creation platforms that help you create beautiful graphics for social media. Canva is an industry favourite that lets you design flyers, business cards, infographics and social media content. It has useful built-in features such as avatar, banner and image dimensions pre-loaded, so you can create graphics without worrying about your content getting cropped.

You can start with a blank canvas and let your creativity run wild, or if you are less creative use a template, customise the text and you are good to go. Canva also has an iOS and Android app, so if you want to create visual content on the go, you can do this too.


4. Bit.ly

Bit.ly is a powerful social media marketing tool that lets you take a long URL and shrink it into a much smaller one. Long URLs are often impossible to remember and can take up valuable characters on social media, cluttering up the post with extra text. However, this is not the only advantage of Bit.ly. The service gives access to key information such as how many people clicked on your link, their geographical location and other data.

This is all available on their free service. If you are craving more data, you can upgrade to their paid tier and get extra info. The paid plan also allows customisation of the appearance of the shortened link, so your brand remains visible.


5. Linktree

Everyone is familiar with the phrase 'link in my bio'. It is unique to Instagram due to the inflexibility of the platform with link posting. Links on Instagram are confined to a single URL in the bio of your profile.

Linktree gives you a free custom URL that acts as a landing page, where you can add links to different areas of your online presence. It also provides you with data on how many people have clicked each link and the date/time. You could link to a specific service, customer competition or case study.


6. Hootsuite

Hootsuite is a simple and easy to use social media automatization tool. It is one of the biggest names in the game and lets you schedule, manage and report on all social media activity. The beauty of Hootsuite is that you can manage all your social media channels in a single place, saving you the hassle of logging into each account one at a time.

They have a free plan which lets you add three accounts, perfect for testing it out and seeing if it is right for you. The paid version lets you collaborate with employees on multiple accounts and assign tasks to your team.


7. Grammarly

Incorrect grammar and spelling mistakes are a quick way to damage your brand reputation. Grammarly is an online spell checking tool that goes above and beyond a standard spell checker by monitoring grammar too. The software analyses your writing for proper word usage, punctuation and grammar so you can say write in confidence that your work will be of the highest standard.

Grammarly have a web app and browser extensions for Firefox/Chrome/Safari, as well as a Microsoft Word plugin. You can access their basic service for free or upgrade for more in-depth analysis and tips.


8. IFTTT

IFTTT is an excellent tool not just for social media, but for many areas of your workflow. There are hundreds of Applets that are developed by businesses and the community to help automate your processes. This could be archiving every link you post on Facebook in a Google Drive spreadsheet, or sharing a new YouTube video on Twitter each time you upload.


Conclusion
If you are feeling overwhelmed or confused by the options on offer, no need to worry. It takes time for businesses to improve and optimise their social media presence. The important thing is to get a solid set of processes in place, so you can start from the ground and build up.

The awesome. team can assist with several aspects of your social media strategy. Our photographers and videographers can provide you with a rich library of visual content that is unique to your brand and guaranteed to perform. We also have a strategy creation service for businesses who would like support with building their presence across social media.